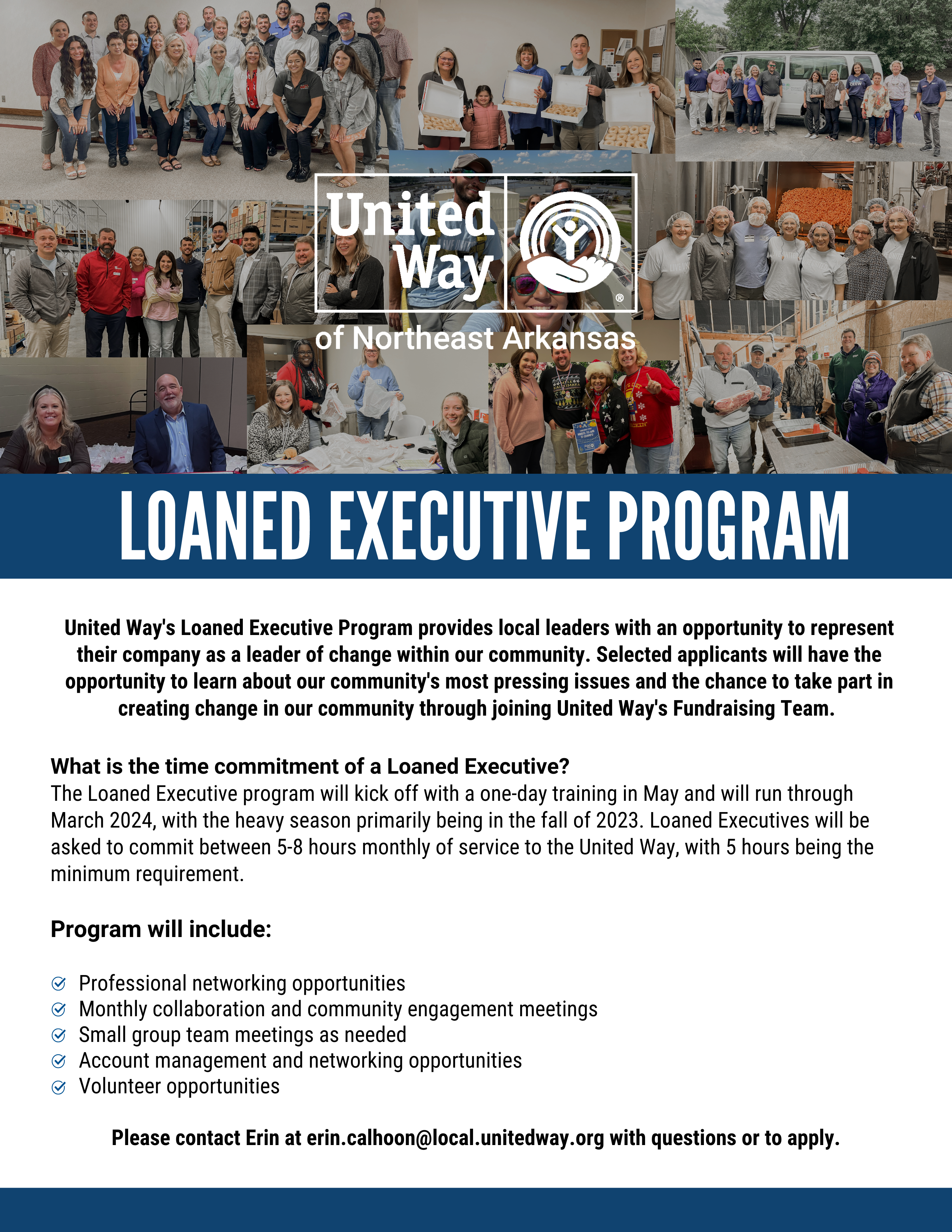 As United Way seeks to engage and unite our community, individuals like you play a crucial role in advocating for the needs within Northeast Arkansas. Through United Way's loaned executive program, emerging leaders in our area have the opportunity to join hands with United Way to learn about our community's most pressing issues and the nonprofits who are working daily to meet the need. 
Through this experience, loaned executives will have professional development opportunities through assisting in the management of United Way's portfolio and will visit the local nonprofits currently funded by United Way. Through joining United Way's fundraising efforts, emerging leaders in our community will have the chance to take part in creating change. These individuals will represent their company and the step they are taking to be a leader of change in our community. 
Click below to download the application and apply today! Applications are due Friday, April 14.
Training will be held Tuesday, May, 16.
Please reach out to erin.calhoon@local.unitedway.org if you have any questions.